Medicaid Home Health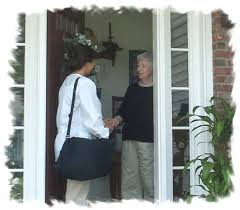 Medicaid Home Health is a health program for people with low incomes and available resources. Of all the government reimbursed programs in the country, it is probably the most complicated to navigate. Why? Because each state sets its own standards, qualifications and programs. Even though it is jointly funded by the Federal Government and the States, each State has a different way of administering it. It even has a different name in several States; Medi-Cal in California, MassHealth in Massachusetts and TennCare in Tennessee.
I won't try to report the different Medicaid Home Health programs each state offers or what their qualifications are. It would be too difficult a task to try to accomplish. Instead, I will tell you about the programs and qualifications that Texas has because this is where I reside and these are the programs with which I am most familiar. Although Medicaid provides services for low income individuals including children and the disabled and others, I will report only those programs that provide services to the elderly.
I think you will get a good idea of the programs that may be available to you in your state. They may be called by a different name and the services may be different in some ways, but there will also be a lot of similarities. If you find a Texas Medicaid program that I've described that seems to fit your needs, you just need to contact the Medicaid worker that serves your area of your state and he/she will be able to answer all your questions.
How to Qualify for Medicaid Home Health

In order to qualify for Medicaid Home Health benefits, you must meet certain financial limits. In Texas the monthly income limit for an individual is $2,040. There are certain income exclusions when determining your eligibility. Your case worker will help you determine if there are any exclusions.

The resource limit for an individual is $2,022 as of 2012. In general, resources are funds at your disposal. These would include cash, a bank checking or savings account, stocks, bonds, a vehicle worth in excess of $4,000, a second vehicle, a life insurance plan that you can redeem for cash, or ownership of a property that is not your homestead. This means that your home is excluded, regardless of value as long as you are living in it as your homestead. Now, if you own a lot or some acreage elsewhere, even if it is across the street, the value of that property is
counted against your resource limit and would most likely disqualify you for Medicaid benefits.
Bear in mind that I've made some generalities here based on Texas guidelines. Your state will probably have different limits and requirements. You need to contact your case worker to see if you may qualify for Medicaid home health.

Medicaid Home Health Programs for the Elderly
Please note that some of the following home health services may not be available right away. Your name may be placed on a waiting list. If you've submitted an application, you will be contacted when services are available.
As I stated above, this is not an all inclusive list of services provided by Texas Medicaid programs. It includes the services most utilized by the elderly of Texas. Your state will have similar programs but they may be called by another name.
Click on any of the links below to learn what services each program provides and if you qualify for its benefits.

Community Attendant Services
Community Based Alternatives
Personal Assistance Services
family care
Primary Home Care

If you do not qualify for Medicaid, you may want to explore other home health services such as Medicare Home Health services or contracting with a personal care service on a fee-for-service basis.
If the above services are not what you are looking for, please go back to my Home Page to explore other elder care services.