Long Term Care Insurance
Are you or your parents nearing retirement age? If so, Long Term Care Insurance could be something to consider.
According to the Pew Research Center, 10,000 baby boomers turned 65 years of age today and, 10,000 more baby boomers will turn 65 every day for the next 14 years.
As we move closer to that age and older, we may find ourselves asking, "Who will take care of me when I can't take care of myself?" The question becomes more relevant if we are single, don't have relatives close by who are able or willing to take care of us, or we don't have the funds to pay for long term care.
Long term care can be some of the most expensive care a person will ever need, no matter whether it is home care, adult day health care, assisted living or skilled nursing. The national median cost of one year in a private nursing home room is more than $88,000. That figure exceeded $100,000 in some states.
The base rate for assisted living facilities averaged $42,000 per year in 2014 with the lowest base rate being in Missouri at $30,000/ year and the highest being Washington DC at $82,674.
In the United States, Adult Day Care services averaged $16,900 per year with the lowest base rate being in Texas at $8,970 and the highest being in Vermont at $35,100 per year.
During the same period, the median annual cost of a certified home health aide was $45,188 with the lowest being in Louisiana at $34,320 and the highest being in Minnesota at $58,916.
The cost of living in a semi-private room in a nursing home in 2014 was an average of $77,380 with Texas coming in as the lowest at $50,735 and the highest being New York at 124,100. Alaska came in at a whopping $237,250.
When we consider all those numbers, many of us would ask, "How can I afford that kind of care on the money that I have?" We begin thinking that the money that we worked so hard to save for retirement/old age would be gone in no time and the yearly income that we have would not cover such costs.
That is why some people are turning to Long Term Care Insurance for the peace of mind that if or when that time comes, they will have financial assistance to fund long term care whether in an Assisted Living Facility, a Nursing Home, an Adult Day Care, Respite Care, Hospice Care, Alzheimer's Specialty Care or at home with Home Health Care.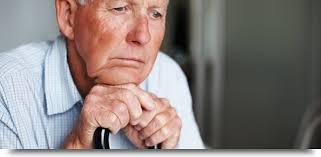 What is Long Term Care Insurance?
Long Term Care Insurance is designed to cover long-term care services and supports, including personal and custodial care in a variety of settings such as your home with home health, a community organization such as an adult day care center, an assisted living facility, a nursing home or another health care facility. 
Long Term Care Insurance  is designed to help people with chronic illnesses, disabilities or other conditions needed on a daily basis over an extended period of time. The type of care needed can range from assistance with simple activities such as bathing, dressing and eating, to skilled care that's provided by nurses, therapists or other professionals. 
Cost of Long Term Care Insurance
The cost of your Long Term Care Insurance policy will depend on:
The maximum number of days (years) that a policy will pay

The maximum amount per day times the number of days determines the lifetime maximum amount that the policy will pay.

Any optional benefits you choose, such as benefits that increase with inflation

How old you are when you buy the policy

The maximum amount that a policy will pay per day
If you are in poor health or already receiving long term care, you may not qualify for long term care insurance as most individual policies require medical underwriting. In some cases, you may be able to buy a limited amount of coverage, or coverage at a higher "non-standard" rate.  Some group policies do not require underwriting.
The following will give you some idea of how much you can expect to pay in premiums as an individual or as a couple. Bear in mind that these figures are estimated average costs at age 55 meant to give you some idea of what to expect when applying for Long Term Care Insurance . As you would expect, the premium gets higher the longer you wait to apply for coverage.
At age 55, a single person applying for the maximum benefit of $150/day for a 3 year benefit period with a current value of benefits of $169,000 can expect to pay an average of $1,480/year.
At age 55, a couple (both 55) applying for the maximum benefit of $150/day for a 3 year benefit period with a current value of benefits of $338,000 can expect to pay an average of $2,350/year.
To get the exact amount of premium that you can expect to pay, you will have to go to each Long Term Care Insurance  company for a quote. Make sure you have it in writing before you sign and if possible, have an attorney or financial counselor review the policy and its related premiums.
Factors to Consider before buying Long Term Care Insurance
Your age and health: Policies cost less if purchased when you're younger and in good health. If you're older or have a serious health condition, you may not be able to get coverage — and if you do, you may have to spend considerably more.
The premiums: Will you be able to pay the policy's premiums — now and in the future — without breaking your budget? Premiums often increase over time, and your income may go down. If you find yourself unable to afford the premiums, you could lose all the money you've invested in a policy.
Your income: If you have difficulty paying your bills now or are concerned about paying them in the years ahead, when you may have fewer assets, spending thousands of dollars a year for a long-term care policy might not make sense. If your income is low and you have few assets when you need care, you will probably exhaust your funds quickly and be able to qualify for Medicaid. (Medicaid pays for nursing home care; in most states it will also cover a limited amount of at-home care.) Unfortunately, in order to qualify for Medicaid you must first exhaust almost all your resources and meet Medicaid's other eligibility requirements. Check with your State's Medicaid office for eligibility requirements and see if you qualify.
Your support system: You may have family and friends who can provide some of your long-term care should you need it. Think about whether or not you would want their help and how much you can reasonably expect from them. It would be good for you to have a discussion with your family and not assume that they will be available or willing to provide care for you.
Your savings and investments: A financial adviser — or a lawyer who specializes in elder law or estate planning — can advise you about ways to save for future long-term care expenses and the pros and cons of purchasing Long Term Care Insurance.
Your taxes: The benefits paid out through a long-term care policy are generally not taxed as income but some are. Also, most policies sold today are "tax-qualified" by federal standards. This means if you itemize deductions and have medical costs in excess of 7.5 percent of your adjusted gross income you can deduct the value of the premiums from your federal income taxes. The amount of the federal deduction depends on your age. Many states also offer limited tax deductions or credits.
Types of Long Term Care Insurance Policies



Individual plans
Most people buy Long Term Care Insurance policies through an insurance agent or broker. If you go this route, make sure the person you're working with has had additional training in long-term care insurance (many states require it) and check with your state's insurance department to confirm that the person is licensed to sell insurance in your state.



Employer-sponsored plan
Some employers offer group Long Term Care Insurance policies or make individual policies available at discounted group rates. A number of group plans don't include underwriting, which means you may not have to meet medical requirements to qualify, at least initially. Benefits may also be available to family members, who must pay premiums and might need to pass medical screenings. In most cases, if you leave the employer or the employer stops providing the benefit, you'll be able to retain the policy or receive a similar offering if you continue to pay the premiums.



Plans offered by organizations
A professional or service organization you belong to might offer group-rate Long Term Care Insurance policies to its members. Just as with employer-sponsored coverage, study your options so you'll know what would happen if coverage were terminated or if you were to leave the organization.



State partnership programs
If you purchase a Long Term Care Insurance policy that qualifies for the State Partnership Program you can keep a specified amount of assets and still qualify for Medicaid. Most states have a State Partnership Program. Be sure to ask your insurance agent whether the policy you're considering qualifies under the State Partnership Program, how it works with Medicaid, and when and how you would qualify for Medicaid. If you have more questions about Medicaid and the partnership program in your state, check with your State Health Insurance Assistance Program.
The Long Term Care Partnership Program
This is a public-private partnership between states and private insurance companies, designed to reduce Medicaid expenditures by delaying or eliminating the need for some people to rely on Medicaid to pay for LTC services. All states except the following have a Partnership program: Alaska, Hawaii, Michigan, Mississippi, New Mexico, and Utah. 
Joint policies
These plans let you buy a single policy that covers more than one person. The policy can be used by a husband and wife, two partners, or two related adults. However, there is usually a total or maximum benefit that applies to everyone insured under the policy. For instance, if a couple has a Long Term Care Insurance policy with a $100,000 maximum benefit and one person uses $40,000, the other person would have $60,000 left for his or her own services. With such a joint policy you run the risk of one person depleting funds that the other partner might need.
Long-term care policies and preexisting conditions
Insurers often turn down applicants due to preexisting conditions. If a company does sell a policy to someone with preexisting conditions, it often withholds payment for care related to those conditions for a specified period of time after the policy is sold. Make sure this period of withheld payments is reasonable for you. If you fail to notify a company of a previous condition, the company may not pay for care related to that condition.
Most companies will provide an informal review to determine whether you are eligible for the policy. This is helpful if you're likely to be denied coverage since another company may ask whether you've ever been turned down for coverage.
Covered services
Most policies sold today are comprehensive. They typically allow you to use your daily benefit in a variety of settings, including:
Your home

Adult day service centers

Hospice Care

Respite care

Assisted living facilities (also called residential care facilities or alternate care facilities)

Alzheimer's special care facilities

Nursing homes
In the home setting, comprehensive polices generally cover these services:
Skilled nursing care

Occupational, speech, physical, and rehabilitation therapy

Help with

personal care,

such

as bathing

, and

dressing.

Many policies also cover some

homemaker

services, such as meal preparation or housekeeping as long as it is in conjunction with the

personal care

services you receive.
Some insurance companies require you to use services from a certified home care agency or a licensed professional, while others allow you to hire independent or non-licensed providers or family members. Companies may place certain qualifications — such as licensure, if available in your state — or restrictions on facilities or programs used. Make sure you buy a policy that covers the types of facilities, programs and services you'll want and that are available where you live. Bear in mind that moving to another area might make a difference in your coverage and the types of services available.
Policies may cover the following care arrangements:
Nursing home: A facility that provides a full range of skilled health care, rehabilitation care, personal care and daily activities in a 24/7 setting. Find out whether the policy covers more than room-and-board.
Assisted living: A residence with apartment-style units that provide personal care and other individualized services such as meal service.
Adult day care services: A program outside the home that provides health, social and other support services in a supervised setting for adults who need some degree of help during the day.
Home care: An agency or individual who performs services, such as bathing, grooming and help with chores and housework.
Home modification: Adaptations, such as installing ramps or grab bars to make your home safer and more accessible.
Care coordination: Services provided by a trained or licensed professional who assists with determining needs, locating services and arranging for care. The policy may also cover the monitoring of care providers.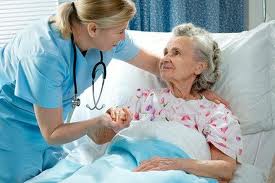 Policy Coverage Amounts and Limits
Long Term Care Insurance policies can pay different amounts for different services (such as $50 a day for home care and $100 a day for nursing home care), or they may pay one rate for any service. Most policies have some type of limit to the amount of benefits you can receive, such as a specific number of years or a total-dollar amount. When purchasing a policy you select the benefit amount and duration to fit your budget and anticipated needs.
"Pooled benefits" allow you to use a total-dollar amount of benefits for different types of services. With this coverage option you can combine services that meet your particular needs.
To determine how useful a policy will be to you, compare the amount of your policy's daily benefits with the average cost of care in your area and remember that you'll have to pay the difference. As the price of care increases over time, your benefit will start to erode unless you select inflation protection in your policy.
Considerations and Questions to Ask Before Buying
If you've determined which Long Term Care Insurance options best meet your needs and you're ready to buy a policy, do the following:
Ask for a list of companies approved to sell long-term care insurance policies in your state. Find out whether there were complaints about any of the companies that sold them.

Ch

eck the stability of the company and be sure it has a long history with this type of insurance. You can check this information at websites for companies including

Moody's Investors Service, Standard and Poor's and A.M. Best.

If you choose a policy that only pays for room and board in a facility, plan for other expenses, such as supplies, medications, linens and other items or services your policy may not cover.

Compare information and costs from at least three major insurance companies. Find out how often and by how much the companies have increased their premiums.

Get a written copy of any policy you're considering. Review it carefully, perhaps with the assistance of your attorney or financial adviser. Write out your questions, and have a representative of the insurance company respond to your questions in writing. Do not sign on the dotted line until you have had all your questions answered to your satisfaction.

Never let anyone pressure or scare you into making a quick decision. They may tell you that the premiums may rise if you wait too long. That may be true, but you should have enough time to check all the information and consult with your attorney or financial advisor.

Never pay any insurance premium in cash, and always make your check payable to the company and not an individual.

Nearly all states require insurance companies to give you 30 days to review your signed policy. During this time, you can return a policy for a full refund if you change your mind.

Make sure that you can afford the long-term care insurance policy over time, as your monthly income may change

Ask if the policy is transferrable from state to state or from one facility to another in case you have to move.

Many Long Term Care Insurance policies have limits on how long or how much they will pay. Some policies will pay the costs of your long term care for two to five years, while other insurance companies offer policies that will pay your long term care costs for as long as you live—no matter how much it costs. But there are very few that have no such limits.

Some insurance agents only represent one insurance company. They are "agents" of that particular company, such as New York Life, Northwestern Mutual, State Farm or Bankers Life and Casualty. As such, they may only be able to offer you one company's policy. Now, it may indeed be the best protection for the best cost -- but you'll have to do the comparison shopping yourself.

Insurance brokers represent multiple companies and those who regularly sell long-term care insurance will be able to compare prices and benefits from multiple insurance companies. Simply stated, they will do the shopping and comparison for you. A good broker will help you get the best rate (or cost) for the best available coverage.
Still have questions or concerns? Contact the agency listed for your state at the State Health Insurance Assistance Program (SHIP).
Conclusion
There are more than 100 companies offering Long Term Care Insurance nationally, but 15 to 20 insurers sell most policies
The best way to find out which insurance companies offer Long Term Care Insurance coverage in your state is to contact your state's Department of Insurance
You can also check the American Association for Long Term Care Insurance's current listing and ratings for leading Long Term Care Insurance companies at:
 http://www.aaltci.org/long-term-care-insurance/learning-center/company-ratings.php/

Deciding whether
Long Term Care Insurance
is right for you can take a significant amount of time and research, but making the effort will be time well spent. I've put together this website and the information on this page to help you with navigating the health care system. Good luck.